A cliche street art mural gone astray
 

—

I partnered with a group of Portland street artists to tell the story of commercial muralist vs local graffiti artist. In true graffiti fashion, we created this without permission from Wieden+Kennedy leadership.
Local insight

: From across the pond, Portland is a "cool" city filled with all sorts of odd creative types. But when you take a closer look, you'll notice long-standing communities getting pushed out of their homes due to rising rents and cultural whitewashing. Simultaneously, shiny murals are popping up with light-hearted optimism: "Keep Your Chin Up!" or "You Are Confined Only By The Walls You Build Yourself." These murals are often vandalized by local taggers who resent the city's gentrification. We took inspiration from that vandalism. 
My role:

concept + art direction
First, we designed the most cliche Portland mural we could imagine:
Then we started to "destroy the mural" with graffiti:
Meanwhile, the muralist continuously painted over the graffiti:
The finished wall on Monday morning :)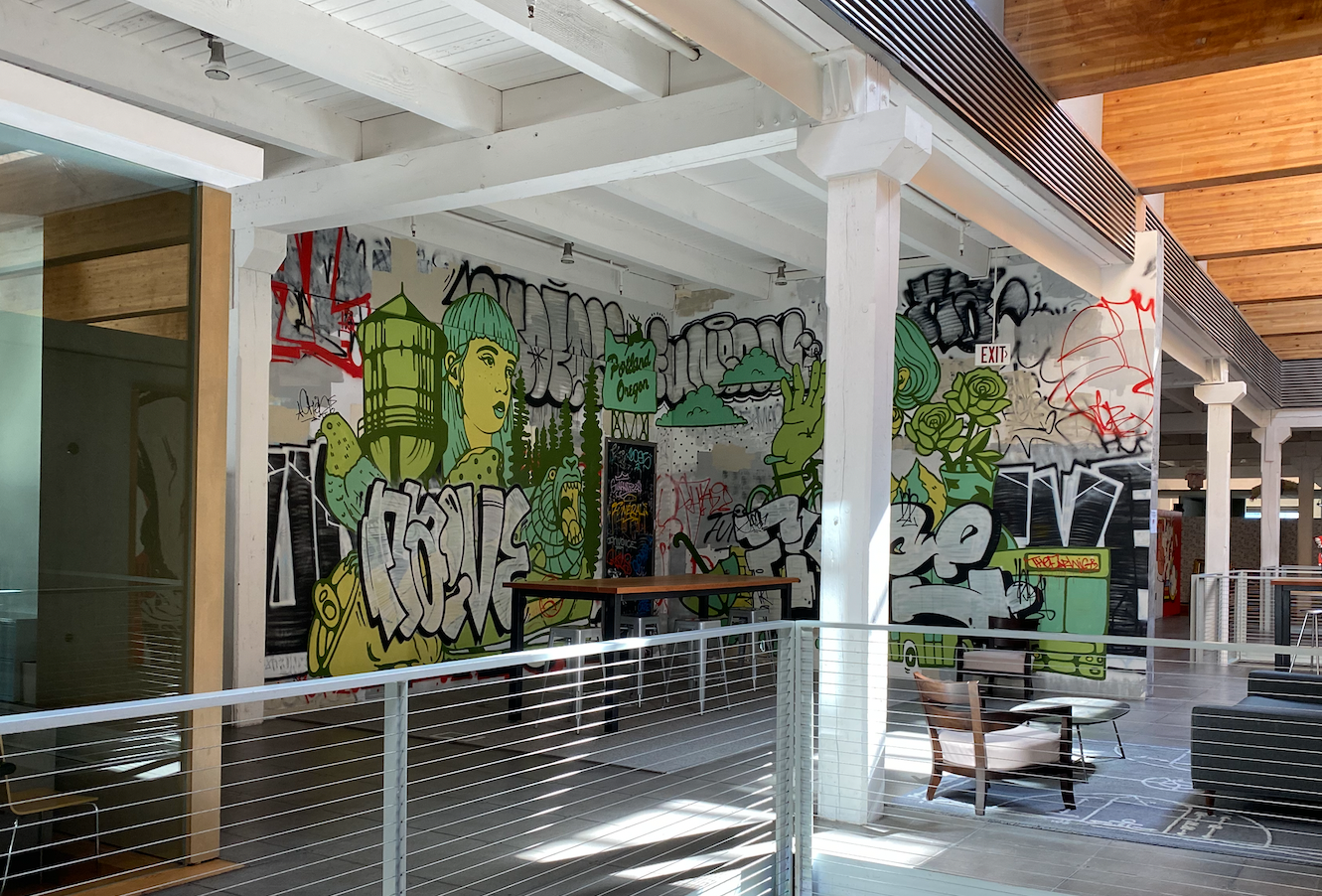 Invoice Magazine made a recap video:
Collaborator: Invoice Magazine
Mural Artist: Forest Wolf Kell
Graffiti Art: Ekose, Naive, Funeral, Joins