President Trump let down the LGBTQ community when he failed to acknowledge Pride Month. So we found a way to uplift the community through a makeshift MTA pride campaign across all five boroughs of NYC. We started by placing perfectly sized pride flags next to the American flag on subways cars. Then we designed posters to match the MTA's design language and placed them around hundreds of subway stations. New Yorkers mistook our work as official signage, and it went viral.
Press: BuzzFeed, NPR, Highsnobiety, Adweek, NY1, PIX11, Refinery29, amNewYork, NY Transit Museum collection. 
Role: Creative / Concept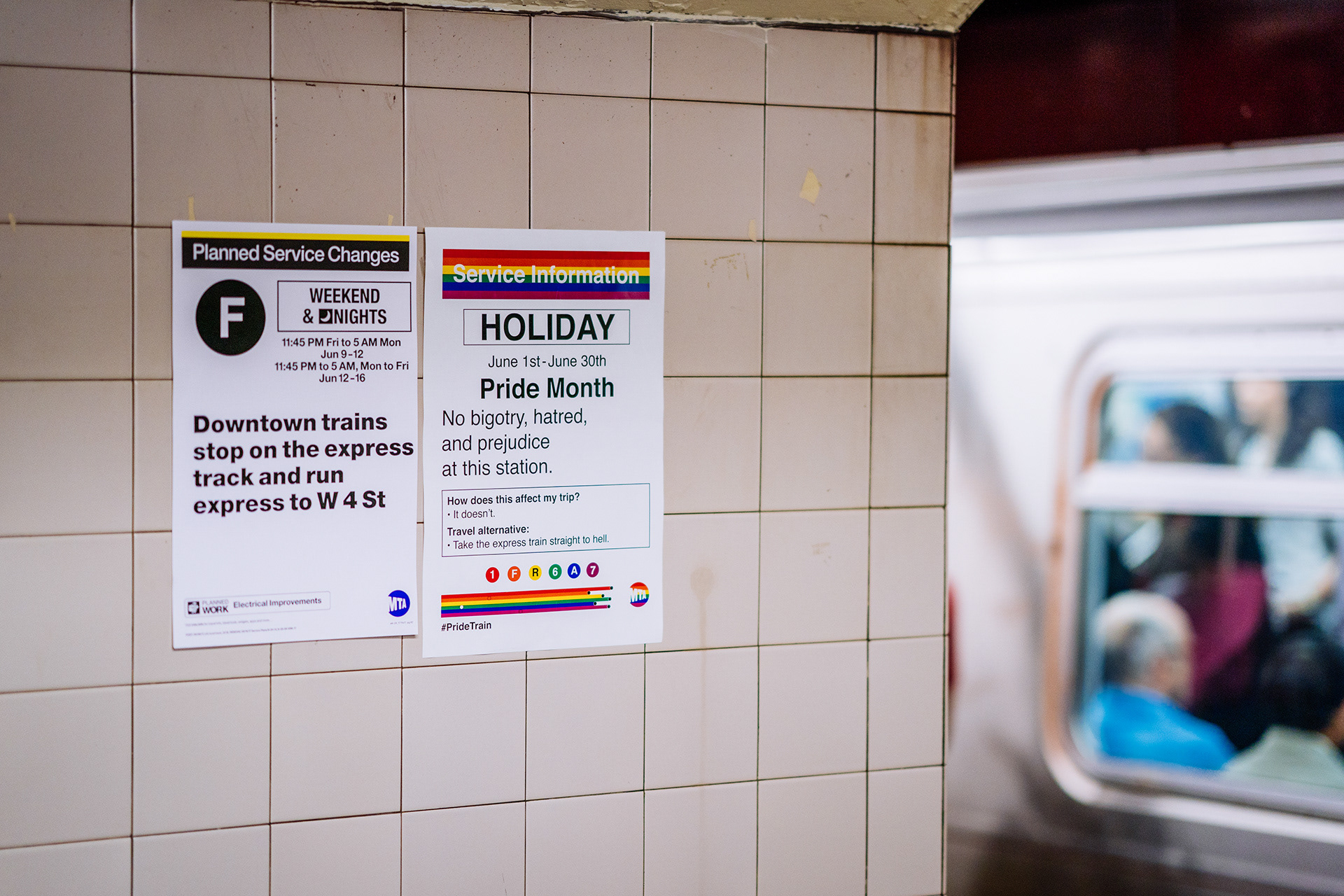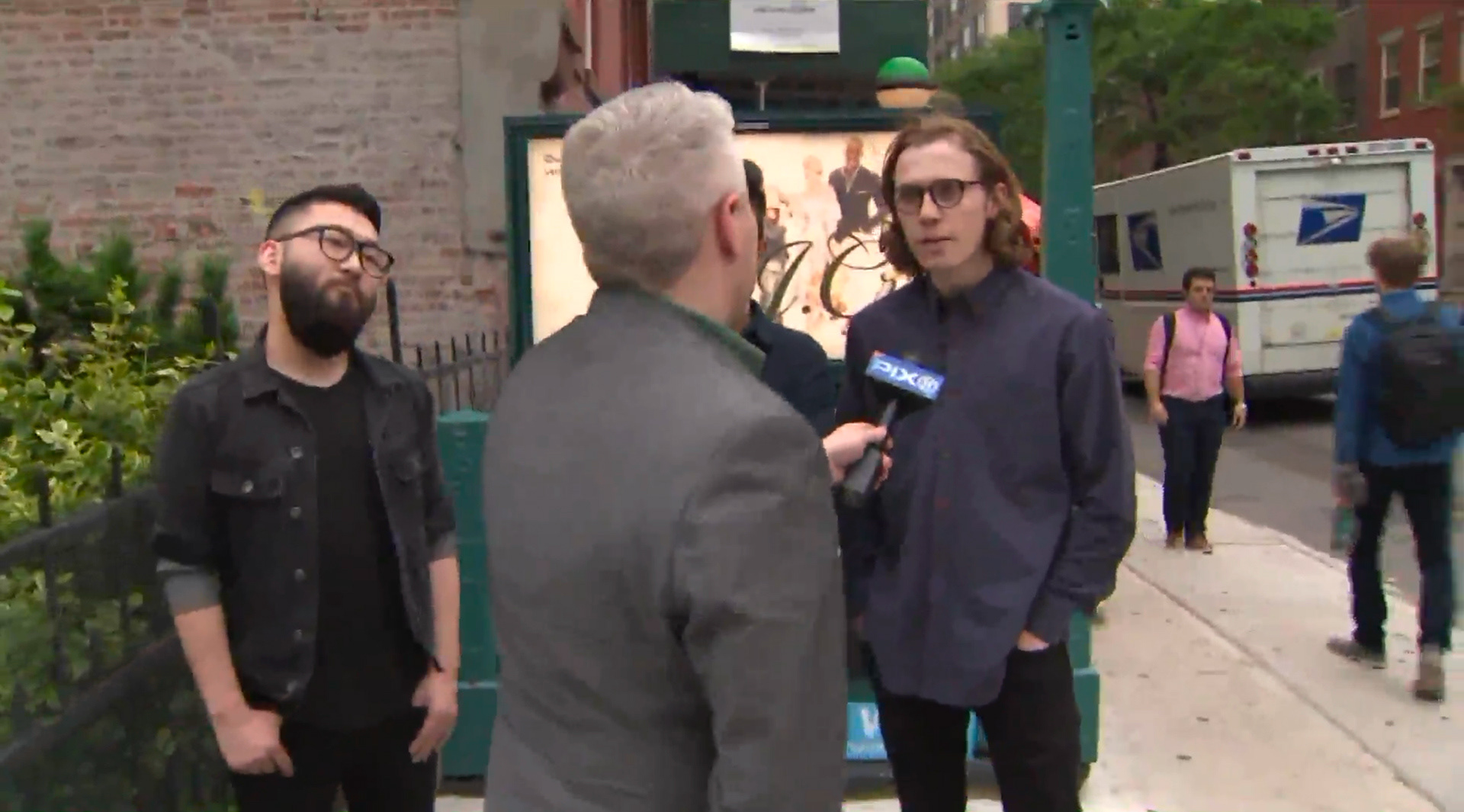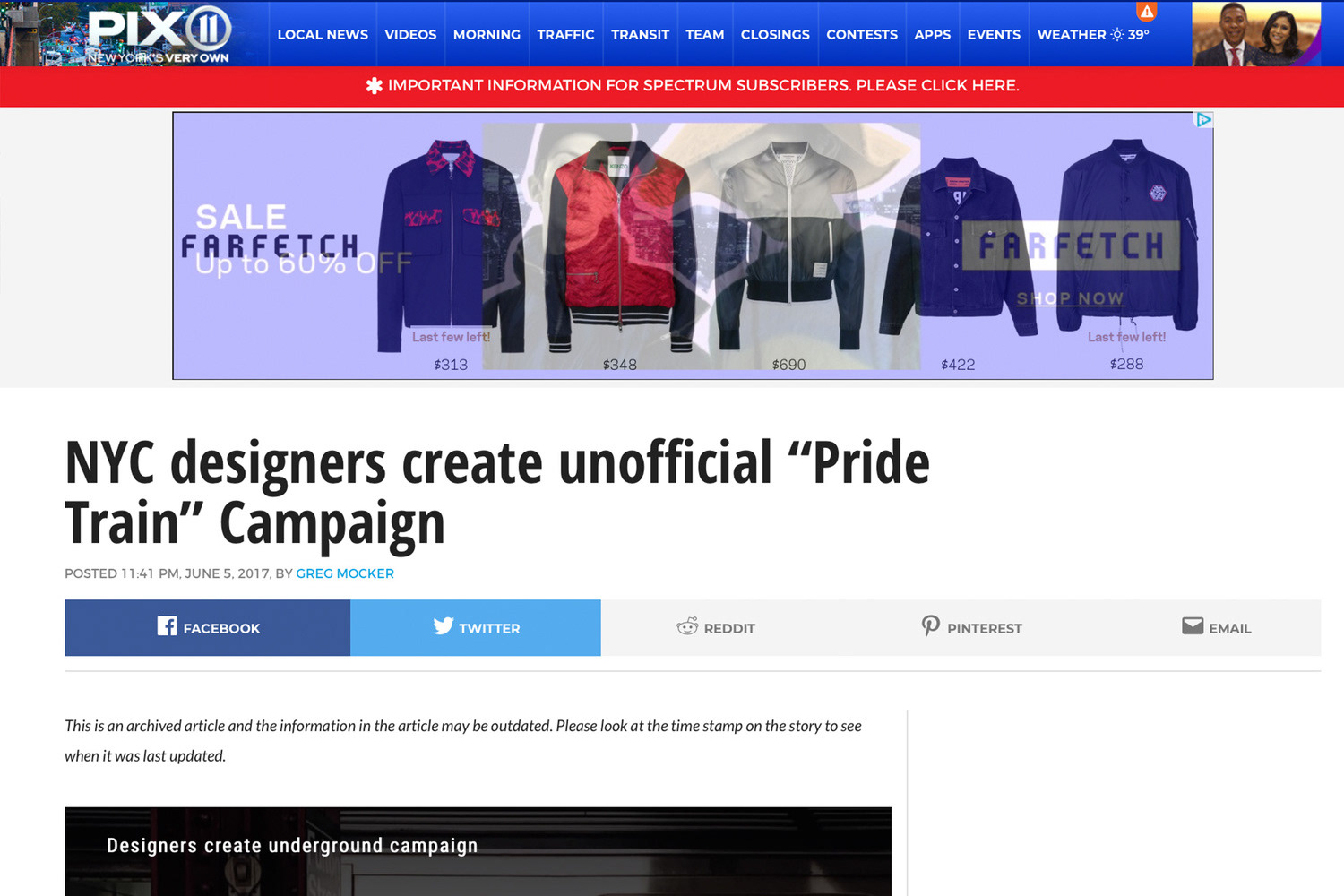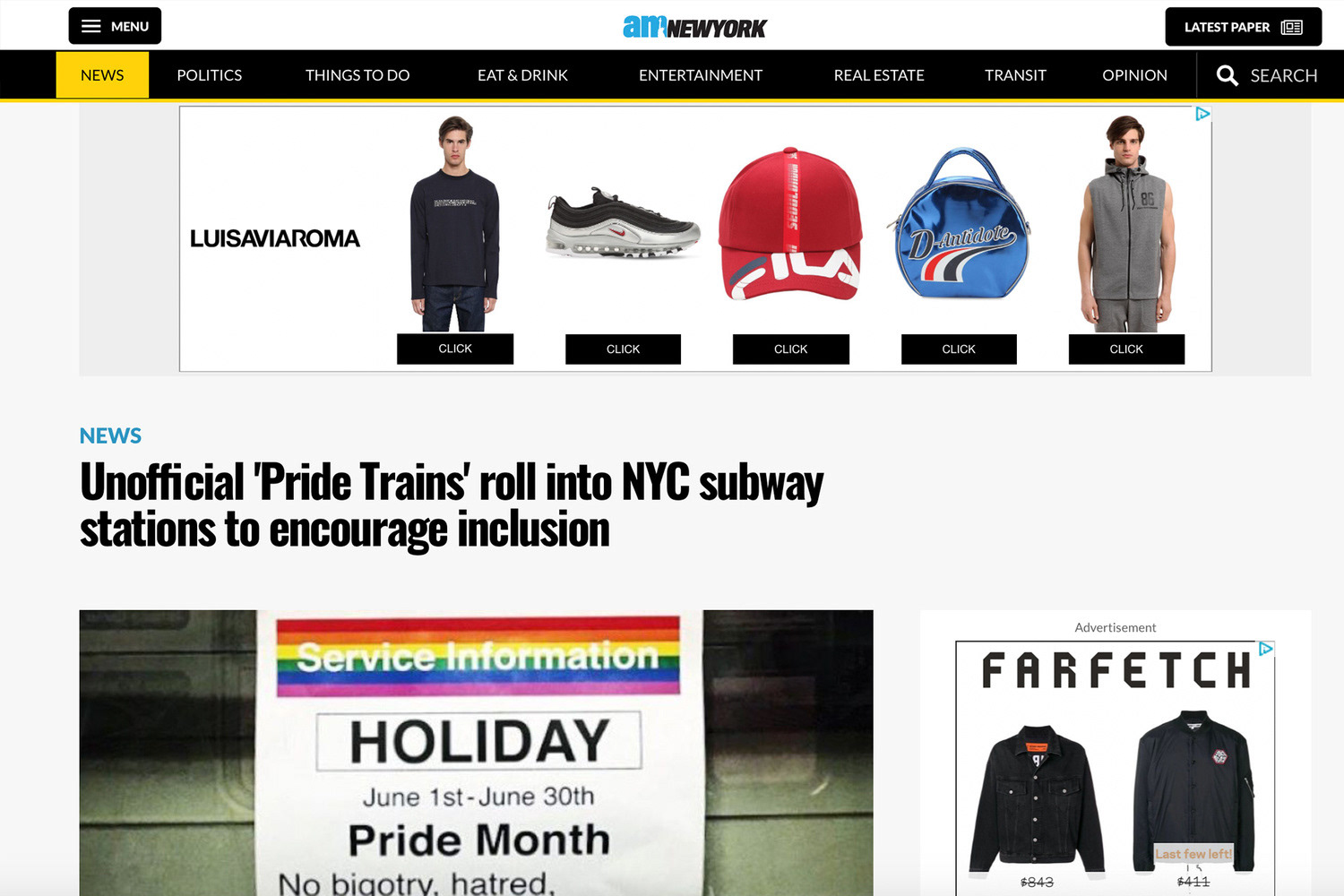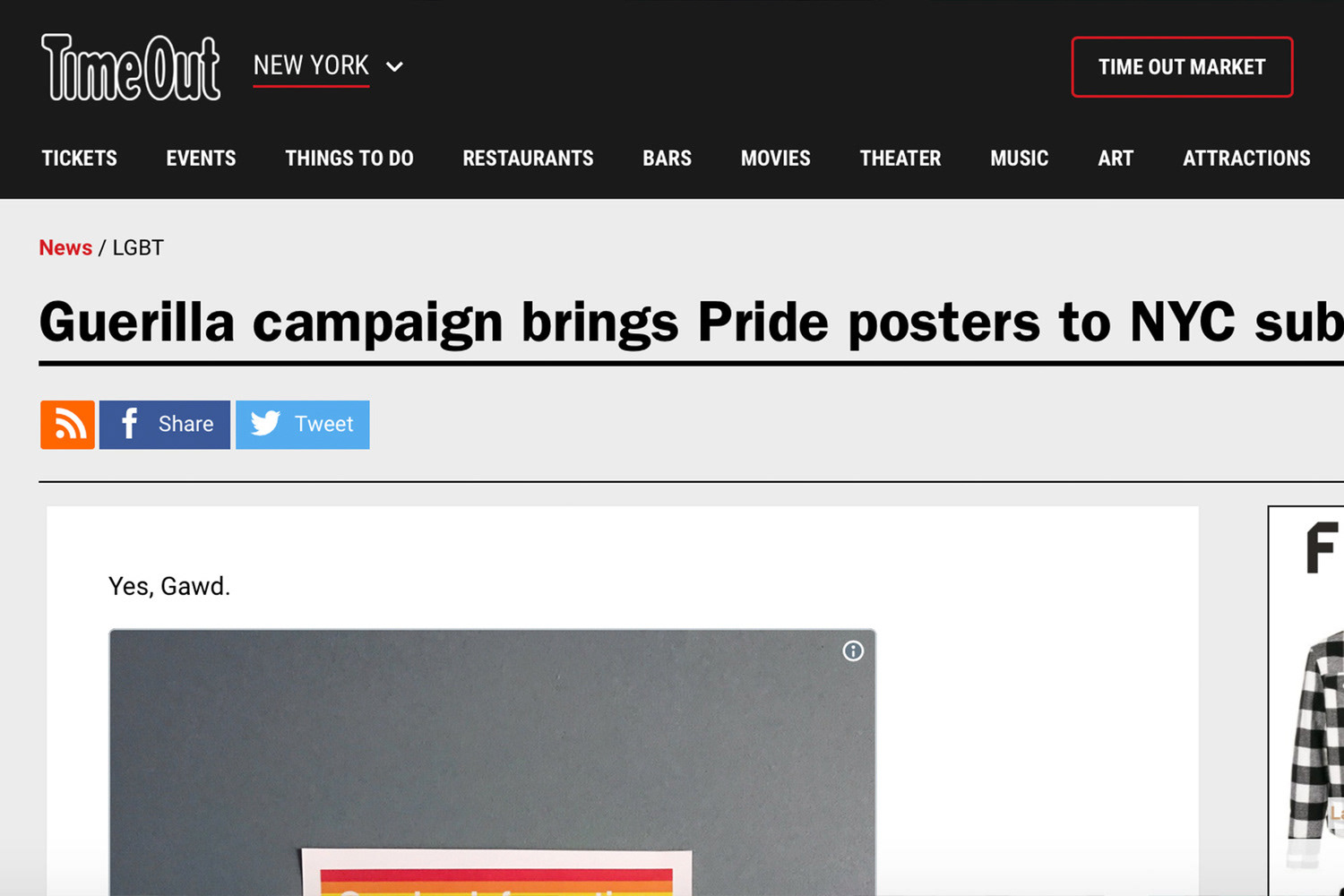 Collaborators: Thomas Shim & Ezequiel Consoli.